Blossom Hill Care Home is a two-storey building with a lift and is situated in a quiet cul-de-sac on Riga Square, Sunderland. It is on a main bus route and has a bus stop in front of the home. Shops and pubs are nearby and the home is very accessible to the A19. The home is surrounded by an enclosed garden area and we have a fantastic summer house in the grounds ideal for activities and coffee mornings.
Blossom Hill Home Features
We do our very best to provide and maintain a pleasant atmosphere at Blossom Hill where we expect our residents to find tranquility, joy and great sense of security during their stay. Our priority is to ensure our residents, staff and visitors experience the fun, friendly atmosphere, great food and involvement.
Latest Event at Blossom Hill
"...the best of its kind in our area"
This home went above all expectations in the final month of my mothers passing the staff from the top to the bottom delivered outstanding care in mams final weeks. Could not praise all the staff enough. This home must be one if not the best of its kind in our area. I don't like to single out staff as they were all exceptional but may I just give special mention to two carers in particular who did all they could to make mam comfortable during her last few weeks you were diamonds. Brian (Son) | 09 December 2021
"...staff go out of their way to help"
I have found the staff go out of their way to help you and anything you ask them they will always assist you with the answer. Thank you to them all. E.M. (Husband) | 01 November 2021
"excellent, very professional and loving"
My mum and more recently dad were both residents of Blossom Hill. As I live away from my home town. I visited monthly and was made very welcome and cared for having driven a distance to visit. More importantly, the care my parents received was excellent, very professional and loving treating both with dignity. Anyone seeking a care home in the Sunderland area would be foolish not to consider Blossom Hill. W.F. (Son) | 01 November 2021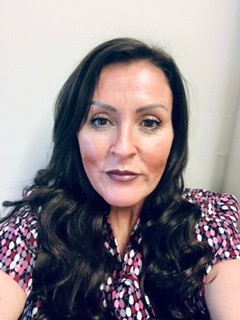 Donna has worked in care for over 25 years.  She started her career working for the local authority in home care, then in 2005 qualified as a General Nurse at Northumbria University.
Donna went straight into the NHS from qualifying and worked within the NHS for 11 years to become a Senior Nurse.
In 2016, Donna chose to focus her passion of working with elderly care and dementia patients and moved into the private sector.
Donna enjoys walking and cycling when weather permits and loves her job as a manager and making the residents feel happy and loved.
Please contact Blossom Hill for enquiries using the details below or submit the form.
Blossom Hill Care Home
Riga Square
Hylton Red House
Sunderland
SR5 5DD
Telephone No.
0191 337 1520
E-mail: