Wallsend, Newcastle upon Tyne
Croft Dene is a 2-storey building and is situated in the area of Wallsend, Newcastle upon Tyne. It is in close proximity of the A19 and the retail area of Silverlink with a local metro station close by. 
We do our very best to provide and maintain a pleasant atmosphere at Croft Dene where we expect our residents to find tranquility, joy and great sense of security during their stay. Our priority is to ensure our residents, staff and visitors experience the fun, friendly atmosphere, great food and involvement.
Latest Event at Croft Dene
The title 'care home' is 5-star appropriate. 'Care' to my sister and observed to other residents, with empathy, patience, appropriate humour shared, to name but a few reasons of 'care'. 'Home' as staff respecting it is the residents' 'home' for which witnessed all possible is provided to ensure residents feel comfortable, safe, happy to live at their home. My family and myself are now able to sleep at night knowing my sister is well cared for. Shirley M. (Sister) | 14 May 2021
My mother came to this home for 5 weeks and she was very reluctant to come in. The manager and carers made my mum feel very welcome and looked after her very well during her stay. Due to the pandemic, there were extra cleaning and safety measures in place however we always felt welcomed and we could contact our mum through VideoCall and visit the home through the visiting pods, which is such a great idea. Croft Dene catered for my mum's special dietary needs, there was plenty of choice and she enjoyed the food they served. She was staying in over the Christmas break and there was plenty of activities and joy to keep my mum and her new friend busy and happy. I would personally like to say a big thank you for caring for my mum. Best wishes. Amna H. (Daughter) | 01 February 2021
Further to our latest inspection from The Care Quality Commission you will note that the home has been graded Requires improvement in 3 areas. This report has astounded us, and we are looking into appealing the grading on Croft dene as we feel that the report is not reflective of the great care that the home offers.
We continue to have positive feedback from residents, families and professionals which is shown in our grading on Care Homes website Carehomes.co.uk, see 
Croft Dene Care Home, Threap Gardens, Off Simonside Avenue, Wallsend, Tyne & Wear NE28 7HT | 9 Reviews
If you are a relative and have any concerns, or a prospective resident, please feel free to contact Clare who will be only too happy to discuss any concerns you have.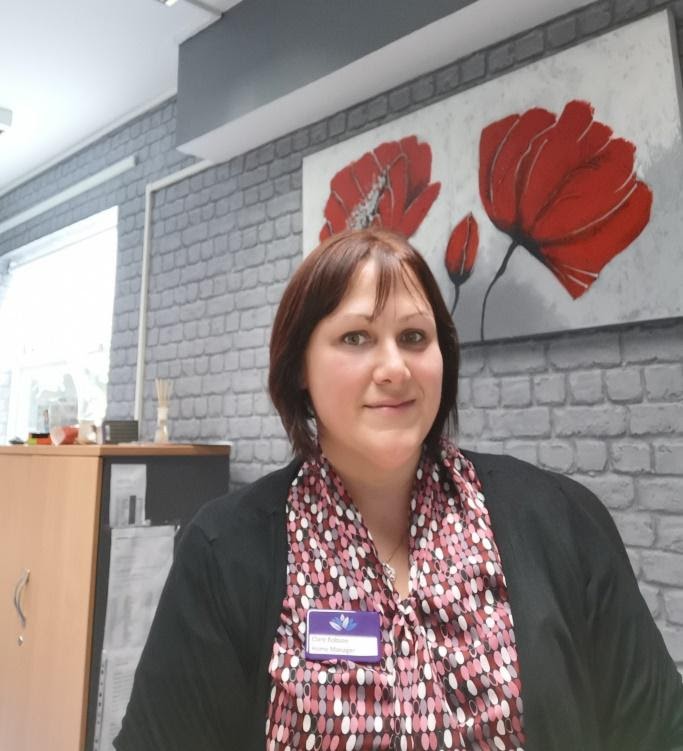 Clare has worked in care for 20 years, she started her career as a care assistant for adults with learning disabilities. In 2004, Clare gained her nursing qualification from Northumbria University and has worked in the private sector since 2010.
Her passion is working with the older population as you get to hear a lot of interesting stories and no 2 days are the same.
Clare enjoys new challenges in life and has completed the Great North Run, Great North Swim and has walked across the Sahara Desert. All have been done for charitable causes and is now looking for a new challenge as long as there are no heights involved.
Please contact Croft Dene for enquiries using the details below or submit the form.
Croft Dene Care Home
Threap Gardens,
off Simonside Avenues,
Wallsend,
NE28 7HT
Telephone No.
0191 263 3791
E-mail: