Eastbourne House Care Home
Cobden Street, Darlington
Situated in Darlington, Eastbourne House Care Home is a two storey building and offers care for the elderly offering a wide range of care, those being:
Residential and Dementia Care
Nursing General Care
Eastbourne House Home Features
We do our very best to provide and maintain a pleasant atmosphere at Eastbourne House where we expect our residents to find tranquility, joy and great sense of security during their stay. Our priority is to ensure our residents, staff and visitors experience the fun, friendly atmosphere, great food and involvement.
We understand the importance of independence and encourage our residents to participate in the many and varied activities which take place at Eastbourne where possible. These events range from gentle exercise, bingo, cards, cinema nights, carpet bowls, art classes, music, along with celebrations for our residents and their families.
Latest Event at Eastbourne House
I would highly recommend this home
My father-in-law has been here at Eastbourne for over three years, so he is happy and content. All his needs are met to a high degree. I would like to thank all staff for the care and love of all the devoted staff who care for him. I would highly recommend this home to anyone. With sincere gratitude to all. Thanks to all who got him through Covid-19. Wendy L. (Daughter-In-Law) | 16 July 2021
the atmosphere is brilliant
Dad is really happy and content in the home. He's been in three years. He caught Covid in December; the care he got was excellent. We, as a family, couldn't have got a better home anywhere for Dad. The staff and management are second to none. When you walk into the home, the atmosphere is brilliant. We take out hats off to everyone. Susan B. (Daughter) | 10 June 2021
Staff have given him good care
My dad was living in sheltered accommodation. He self neglected himself, refused to take medication and a lot of weight loss. When he came to Eastbourne he was eating and drinking very well and improved with his weight. He enjoyed doing activities. Staff have given him good care. My dad is a totally different man now. I am very happy that my dad is in Eastbourne. C.R. (Daughter) | 20 April 2021
Our Team at Eastbourne House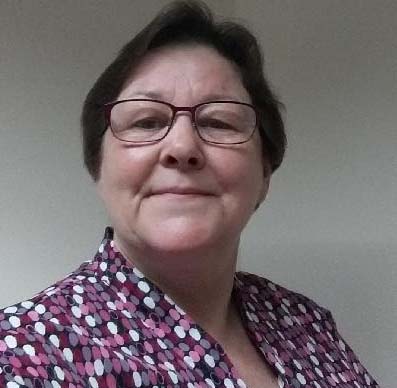 Donna has worked in care for over 25 years.  She started her career working for the local authority in home care, then in 2005 qualified as a General Nurse at Northumbria University.
Donna went straight into the NHS from qualifying and worked within the NHS for 11 years to become a Senior Nurse.
In 2016, Donna chose to focus her passion of working with elderly care and dementia patients and moved into the private sector.
Donna enjoys walking and cycling when weather permits and loves her job as a manager and making the residents feel happy and loved.
Please contact Eastbourne House for enquiries using the details below or submit the form.
Eastbourne House Care Home
5-7 Cobden Street,
Darlington,
DL1 4SF