We understand. We Care. We deliver.
We strive to deliver a high standard of care whilst respecting your choices and values, ensuring a friendly, relaxing and safe atmosphere – a comfortable place you can call "your home". 
Find out more about Exclusive Care Group, download our brochure.
Update on Covid19 – Visiting arrangement for our care homes
Why Choose Exclusive Care
Nothing beats the comfort of your own home with your family and loved ones. As your situation changes, you may require suitable arrangements to ensure your daily care and well-being is looked after. WE UNDERSTAND this, that's why our core focus is to look after your individual needs in a homely, cosy environment with friendly staff. 
Our main priority is to look after your everyday care and provide exceptional support, making your life in our care home happy, safe and satisfying. Our person-centered approach enables better quality of living, as we ensure WE DELIVER all your needs in all aspects – care, health and socialisation. 
When we say WE CARE, we mean dedication – just as your family and loved ones do. The foundation of our service is based on respect, trust and dedication as we assure you of the exceptional care that you deserve. 
Great Facilities
We design our care homes to provide top-class facilities that enable the best possible quality of living for residents.
Experienced Team
Our team of experienced, highly-skilled and qualified staff ensures you are guaranteed of the best person-centered care service.
Improved Lifestyle
We ensure your life in our care is as exciting as you would normally have as we believe, living in a care home must be a pleasant end enjoyable experience.
Contact us to arrange a visit to our care homes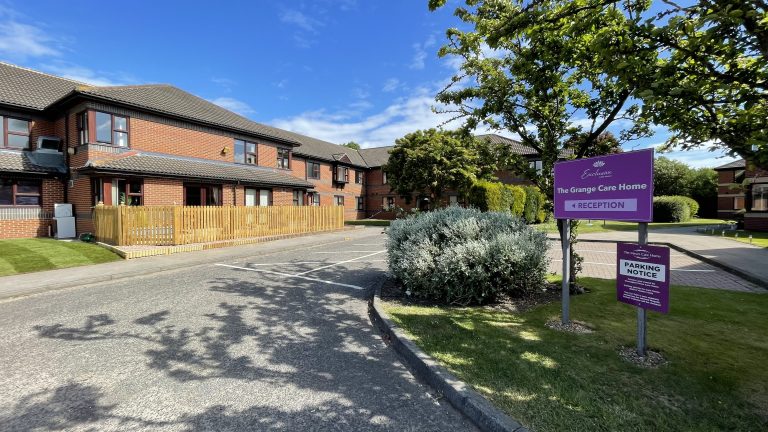 New Herrington, Houghton-le-Spring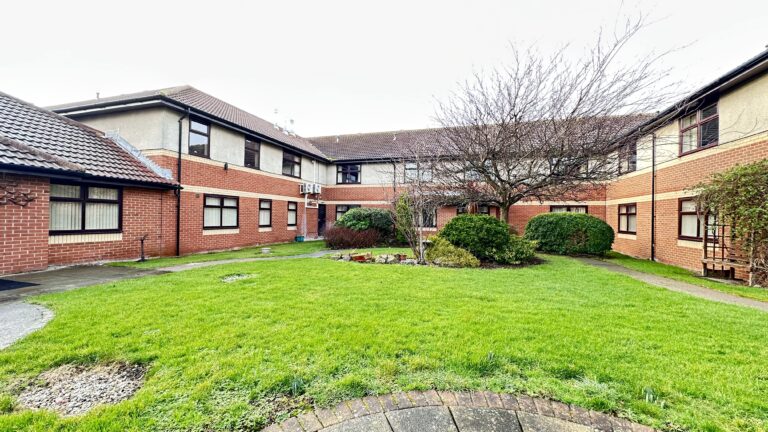 This home went above all expectations in the final month of my mothers passing the staff from the top to the bottom delivered outstanding care in mams final weeks. Could not praise all the staff enough. This home must be one if not the best of its kind in our area. I don't like to single out staff as they were all exceptional but may I just give special mention to two carers in particular who did all they could to make mam comfortable during her last few weeks you were diamonds. Brian M. (Son) | 09 December 2021
The home is well maintained, the staff are caring and respond quickly to any issues. The quality of care is excellent. S.C. (Sister) | 10 March 2022
My mum became a resident in the dementia residential section of Croft Dene Care Home two months ago. The staff at Croft Dene have been excellent in making her feel welcome and helping her to settle in. I have found all of the employees including the managers, administration, carers and domestic staff to be very friendly, attentive and caring to both the residents and their families. The deputy manager and senior carer ensured they understood my mum's medical history, her food and drink preferences and who her key family members were. Croft Dene has enabled me to personalize her room so it feels homely and familiar and there is a lovely, lively atmosphere in the home. Since she has been at Croft Dene, my mum has become more mobile and sociable, she has been eating better and most importantly she has not had any falls or accidents. We are very happy with the level of care my mum is getting and would recommend Croft Dene to others. Alison H. (Daughter) | 11 March 2022
The care and kindness my mother received from all staff was superb. Not only to her but to us as her family. We could not have asked for more. They made her final days comfortable and loving. A massive thank you to you all. Carol C. (Daughter) | 11 March 2020
My mum, who passed away in December 2021, had lovely carers who were kind, attentive, willing to go that extra mile. They were fantastic. This Care Home is warm, loving with a big heart, dedicated agency, and staff. I'm proud to say, she was in Eastbourne Care Home, at times they were run crazy but never faltered in the level of care. Thank you for looking after my mum. Dedication to the end. Tracey G. (Daughter) | 08 December 2021
To read more reviews, check our care home pages
This home went above all expectations in the final month of my mothers passing the staff from the top to the bottom delivered outstanding care in mams final weeks. Could not praise all the staff enough. This home must be one if not the best of its kind in our area. I don't like to single out staff as they were all exceptional but may I just give special mention to two carers in particular who did all they could to make mam comfortable during her last few weeks you were diamonds. Brian M. (Son) | 09 December 2021
The home is well maintained, the staff are caring and respond quickly to any issues. The quality of care is excellent. S.C. (Sister) | 10 March 2022
My mum became a resident in the dementia residential section of Croft Dene Care Home two months ago. The staff at Croft Dene have been excellent in making her feel welcome and helping her to settle in. I have found all of the employees including the managers, administration, carers and domestic staff to be very friendly, attentive and caring to both the residents and their families. The deputy manager and senior carer ensured they understood my mum's medical history, her food and drink preferences and who her key family members were. Croft Dene has enabled me to personalize her room so it feels homely and familiar and there is a lovely, lively atmosphere in the home. Since she has been at Croft Dene, my mum has become more mobile and sociable, she has been eating better and most importantly she has not had any falls or accidents. We are very happy with the level of care my mum is getting and would recommend Croft Dene to others. Alison H. (Daughter) | 11 March 2022
The care and kindness my mother received from all staff was superb. Not only to her but to us as her family. We could not have asked for more. They made her final days comfortable and loving. A massive thank you to you all. Carol C. (Daughter) | 11 March 2020
My mum, who passed away in December 2021, had lovely carers who were kind, attentive, willing to go that extra mile. They were fantastic. This Care Home is warm, loving with a big heart, dedicated agency, and staff. I'm proud to say, she was in Eastbourne Care Home, at times they were run crazy but never faltered in the level of care. Thank you for looking after my mum. Dedication to the end. Tracey G. (Daughter) | 08 December 2021
To read more reviews, check our care home pages
This home went above all expectations in the final month of my mothers passing the staff from the top to the bottom delivered outstanding care in mams final weeks. Could not praise all the staff enough. This home must be one if not the best of its kind in our area. I don't like to single out staff as they were all exceptional but may I just give special mention to two carers in particular who did all they could to make mam comfortable during her last few weeks you were diamonds. Brian M. (Son) | 09 December 2021
The home is well maintained, the staff are caring and respond quickly to any issues. The quality of care is excellent. S.C. (Sister) | 10 March 2022
My mum became a resident in the dementia residential section of Croft Dene Care Home two months ago. The staff at Croft Dene have been excellent in making her feel welcome and helping her to settle in. I have found all of the employees including the managers, administration, carers and domestic staff to be very friendly, attentive and caring to both the residents and their families. The deputy manager and senior carer ensured they understood my mum's medical history, her food and drink preferences and who her key family members were. Croft Dene has enabled me to personalize her room so it feels homely and familiar and there is a lovely, lively atmosphere in the home. Since she has been at Croft Dene, my mum has become more mobile and sociable, she has been eating better and most importantly she has not had any falls or accidents. We are very happy with the level of care my mum is getting and would recommend Croft Dene to others. Alison H. (Daughter) | 11 March 2022
The care and kindness my mother received from all staff was superb. Not only to her but to us as her family. We could not have asked for more. They made her final days comfortable and loving. A massive thank you to you all. Carol C. (Daughter) | 11 March 2020
My mum, who passed away in December 2021, had lovely carers who were kind, attentive, willing to go that extra mile. They were fantastic. This Care Home is warm, loving with a big heart, dedicated agency, and staff. I'm proud to say, she was in Eastbourne Care Home, at times they were run crazy but never faltered in the level of care. Thank you for looking after my mum. Dedication to the end. Tracey G. (Daughter) | 08 December 2021
To read more reviews, check our care home pages